DATE:

AUTHOR:

The Dispense product team
Dispense
New Feature
Enhancement
Bug Fix
Dispense updates for July 31st, 2022
DATE:
AUTHOR: The Dispense product team
Our newest release, named Sour Diesel, will begin rolling out the week of July 31st, 2022.
---
Export Inventory
To help stores better manage inventory and ensure accuracy, we have added the ability for users to export inventory to a CSV file.
Products > Filter out products you want to export > Select the three dots > export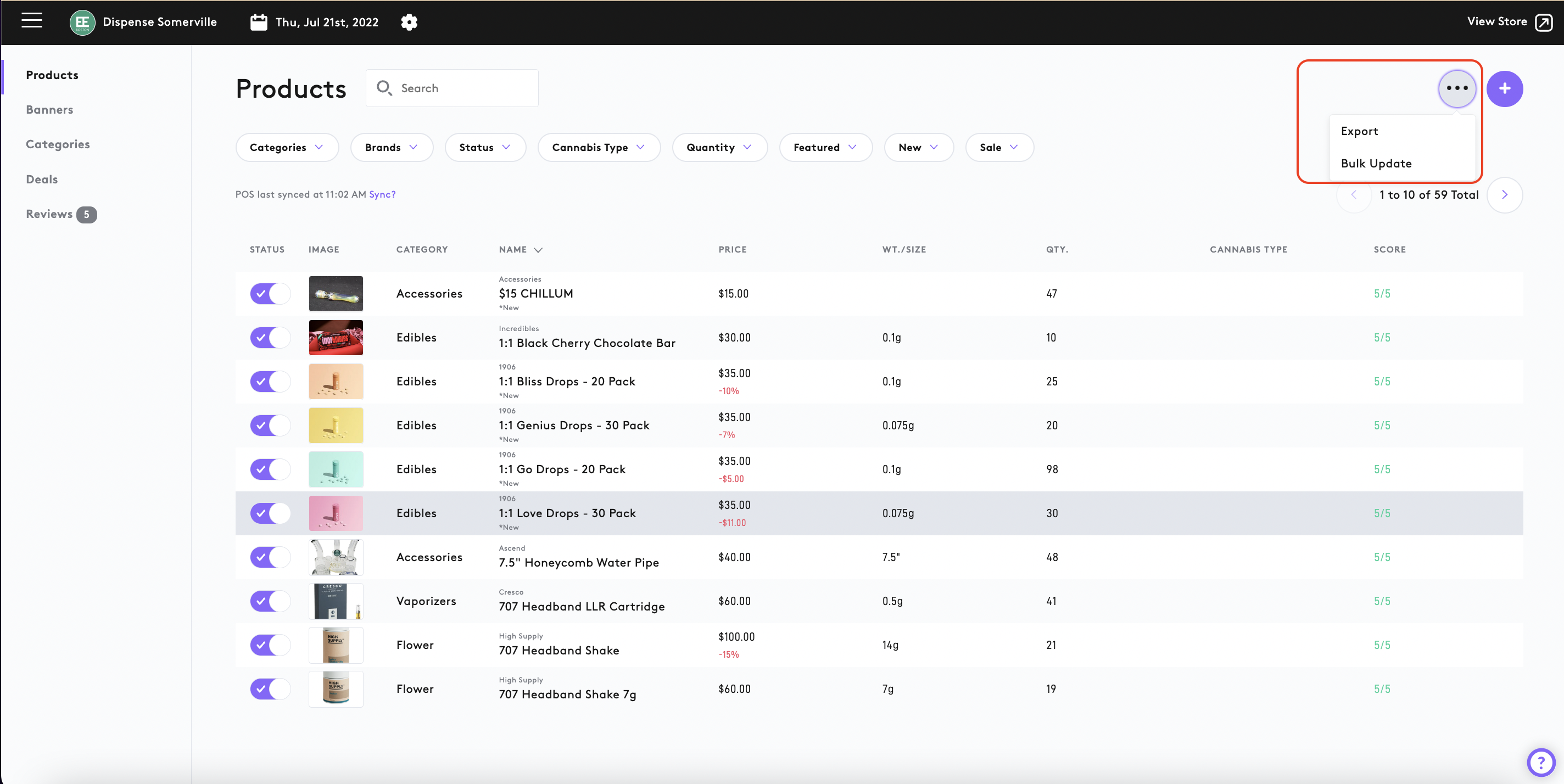 ---
Support for SEO Menu in Ohio and Pennsylvania for MSO's
Dispense understands that each state has their own compliance and regulations. We want to ensure that every state has the ability to utilize Dispense's SEO Menu, which is why we have added support for MSO's to utilize Dispense's SEO Menu for stores located in Ohio and Pennsylvania. When a user selects a location in either Ohio or Pennsylvania, the SEO Menu dropdown will only show locations located in that state, ensuring we remain compliant.
---
Shop by Brand
We have now turned the brand on the product details page into an embedded link. Users can now select the brand which will take customers to a new page that displays all product in stock by the same brand. Embedding this will also substantially help boost the brand's SEO presence for your locations.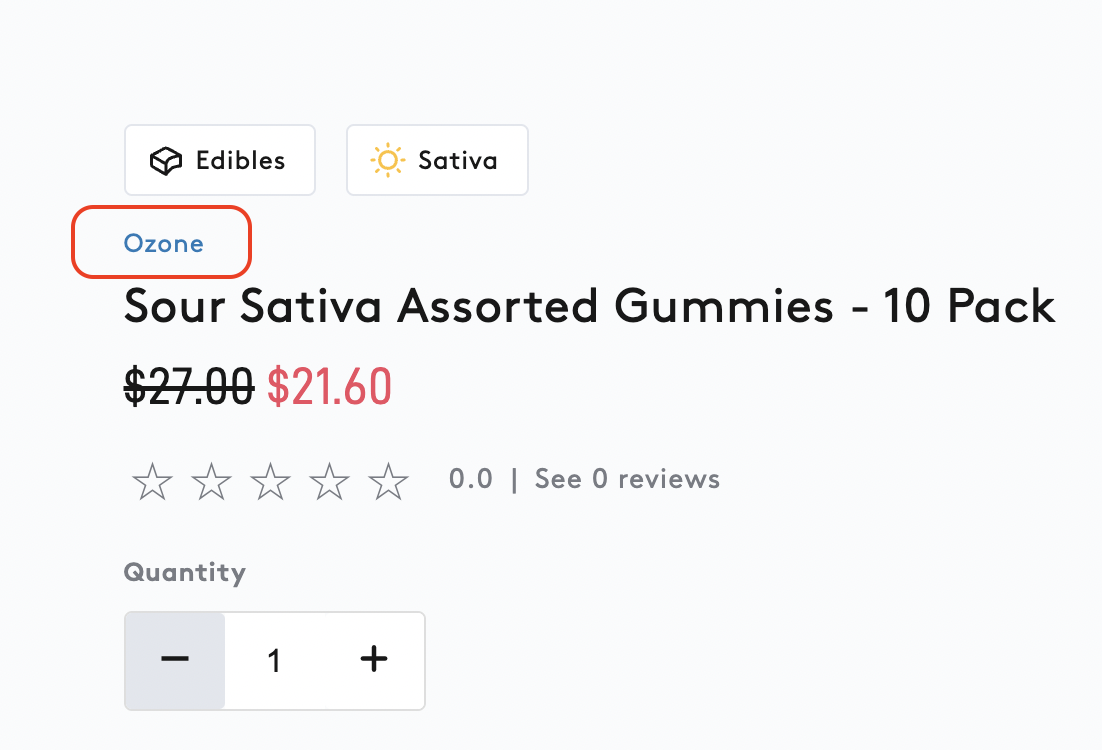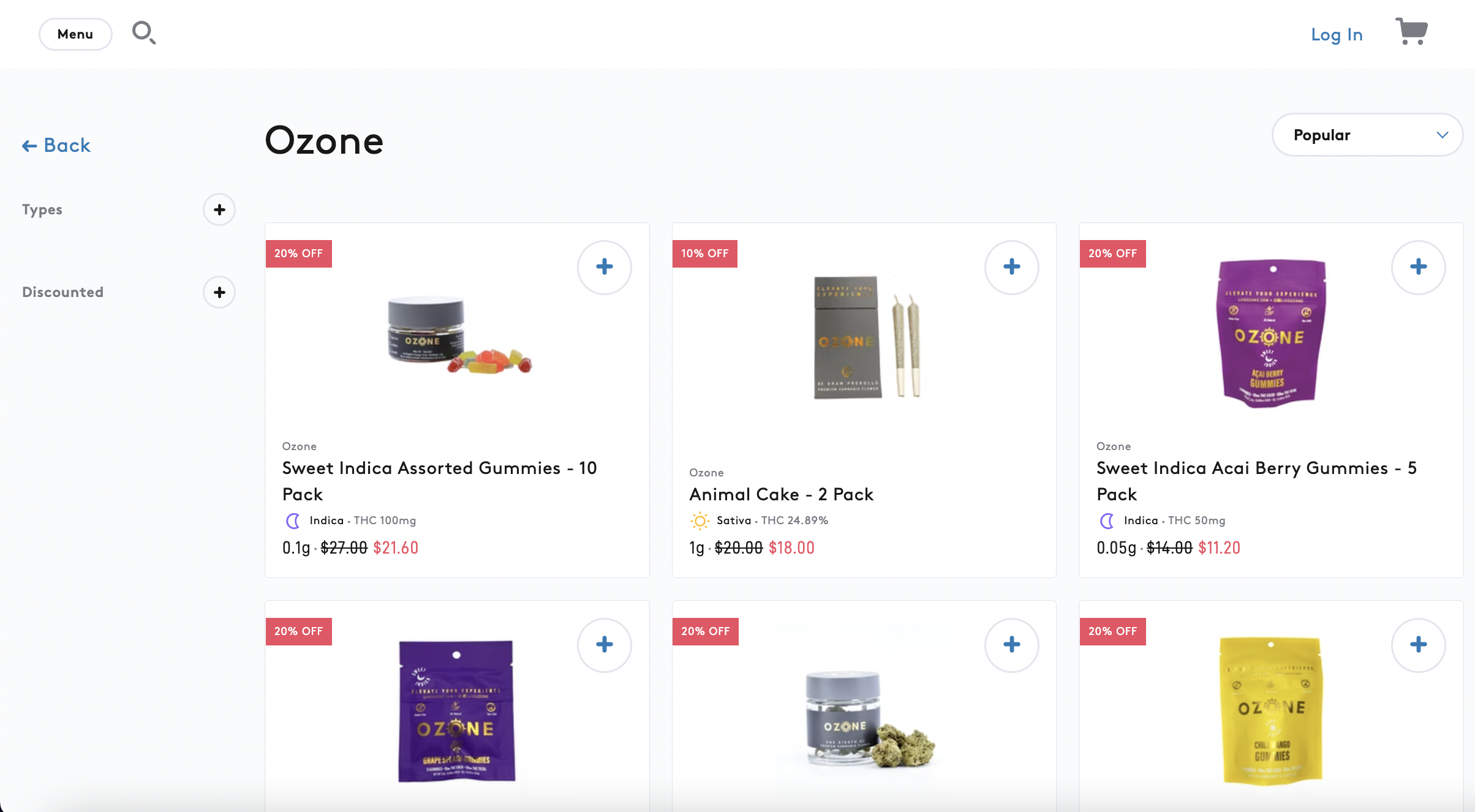 ---
Send QR Codes with text confirmation
When a store has QR codes and SMS confirmation enabled, Dispense will now send the QR code along with the confirmation text. Dispense will still send the QR code via email as well.
---
Delivery updates
Custom Terms: From your delivery settings, there is now an editable field that allows stores to input any terms they would like to show up on the delivery modal.
Support for Suite/Apt: When customers are inputting their delivery address, they can now add their apartment, suite, floor, etc. This information will also be passed on to Onfleet.
---
Added data to Google's Structured Data
We added in:
Product Data
Reviews

Offers

Quantity/Stock/Availability

Price
Store Data
---
Bug Fixes
Users were unable to export the CRM. This has been corrected and you can now export the CRM as a CSV file.

When pricing tiers were not synced with the POS, users were not able to manually delete the correct tier. We have fixed this issue.

Users reported issues with the bulk update feature. These are now all resolved and functionality has returned to normal.

We have fixed an issue where deals occasionally were not removed from the total correctly.

Users who use filters to perform bulk updates reported issues with discounts being applied to products outside the filters. This issue has been corrected.

Dispense is now including tinctures and topicals into the infused allotment for Illinois dispensaries.
---
Dispense Pages
Status Page: Check out real-time and historical data of the Dispense App anytime on our status page. If you ever experience an issue, this is the place to go. Be sure to subscribe to have updates automatically sent to you and your team in real time.
Updates Page: Visit our new updates page to stay up to date on new and existing updates. Dispense also collects user feedback on this page. This will continue to allow us to build our app by dispensaries, for dispensaries.
That's all for now, but we are always working on new features and enhancements, so be on the lookout for future updates!
---
Meet Taylor Hendrix, Dispense's head of sales. This release is named after her favorite strain, Sour diesel. Taylor is an avid supporter of cannabis and has experienced the medical benefits first hand. Sour diesel has always been her favorite strain as a Chron's patient. The myrcene and limonene give a fruity and citrus taste combined with a pungent aroma of gas. This is one of the first strains our community referred to solely as "gas". A true hero of a strain for anyone with inflammation pain.